Gear: Espresso
Dairy: N/A
Temperature: Hot
What is a vietnamese coconut egg coffee?
This is a lesser known version of the traditional vietnamese coffee recipe, incorporating egg yolk and coconut cream rather than condensed milk.
Vietnamese Coconut Egg Coffee Recipe
This Vietnamese Coconut Egg Coffee recipe is great for those with lactose intolerance, and those wishing to avoid dairy. It draws it's origins from a Vietnamese Egg Coffee recipe, but substitutes the condensed milk with a combination of egg and cream of coconut. The egg yolk add a lot of texture due to the fats content.
Ingredients
4

oz

Espresso

1

egg

Yolk

2

teaspoon

Coconut Cream

1

pinch

Baked Coconut

Optional
Instructions
A traditional Vietnamese egg coffee would use a Phin, however most home users with an espresso machine would do well with pulling 2 shots of Espresso.

Whisk 1 egg yolk and 2 teaspoons of cream of coconut in a small bowl until fluffy. Once fluffy, spoon delicately onto espresso.

Sugar or a sweetener of your choice can be added at this point.
Notes
For a little extra flavor, you can add a flavoring syrup and add some more variety to the end drink. Sweeteners bring out additional flavor in the coconut, making it more pronounced.
Extra Tips
Use toasted coconut as a topping, for extra flavor!
This will have a creamy texture similar to a coffee made with cream, and will vary depending how much of the mixture you add to the drink.
Because this recipe uses egg and cream of coconut, it's loaded with protein and nutrients, and is ideal for paleo, keto or other low carb diets. It's a great way to add some protein to your morning coffee.
There are other recipes that describe this using ice or cold coffee, which is a unique twist that is great for summer time.
For those without an espresso machine, you can make 4-oz of strong brewed coffee with this recipe. A traditional filter drip coffee coffee ratio will be too thin to properly support the coconut egg mixture.
Buy Gourmet Coffee Beans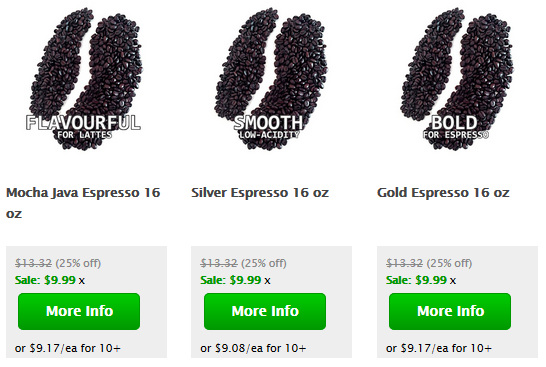 ✔️ Fresh roasted to order
✔️ 100% high qualtiy Arabica coffee
✔️ Custom grind (or whole bean)
✔️ 1-way valve, laminate bag (for freshness)
✔️ Bulk discounts