Café con leche is Spanish for coffee with milk. This coffee is prevalent in Spain and many Latin American Countries. The café con leche is considered a breakfast espresso drink but can be enjoyed any time of the day.
When you order the cafe leche in Europe, the whole milk is full of protein and fats which quite often will keep you full until lunch.
Cafe Con Leche Recipe
Unlike a Latte that is made with espresso and foamed milk, Café con leche is a coffee beverage consisting of strong or bold coffee, not necessarily a shot of espresso in a 1:1 ratio.
Ingredients
2

cups

Water

boiling

⅔

cup

Coffee

freshly ground

2

cups

Whole milk

Sugar

to taste
Instructions
Place fresh ground coffee in the french press


Add boiling water, stir for two minutes, sit for five minutes

Heat milk by stove top on moderate until almost boiling

Simmer milk until the coffee has brewed

Pour the milk over your coffee in a cup and enjoy
Notes
The coffee is made by stove top, french press or a percolator. Freshly Ground beans from a French Roast variety is desirable for its intense flavor as a milder coffee will be too light for the milk, and the coffee taste will diminish.
This recipe uses a french press; you can allow the coffee to sit longer in the boiling water if you desire a stronger flavor
A Note About Milk
The distinguishing feature of this coffee is the milk. Whole milk contains natural sugars that 2% or skim does not. The milk should be heated by stove top close to a rolling boil then reduce the heat to a low simmer until the coffee has brewed. The scalded milk and its sugars are what gives the café con leche it's smooth and mild flavor.
If you do want to add sugar, we recommend using brown sugar and adding it slowly to the milk as it is boiling on the stove, for a caramelly flavor.
When the milk is ready, turn the burner off and pour your pressed coffee into the milk, stirring and allowing both liquids to combine. You will get a velvety milk chocolate color, and your café con leche is ready to be served.
Although traditionally the Cafe con Leche is a 1:1 ratio of milk and coffee, add the milk according to you or your guest's preference.
Alternatives
Some alternative versions of the café con leche will use a frothing wand to foam the milk while it's heating. Sweeten to taste with a flavor syrup or sugar and add a dash of cinnamon if desired.
Buy Gourmet Coffee Beans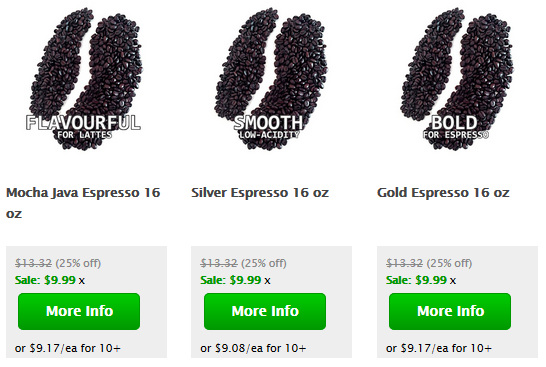 ✔️ Fresh roasted to order
✔️ 100% high qualtiy Arabica coffee
✔️ Custom grind (or whole bean)
✔️ 1-way valve, laminate bag (for freshness)
✔️ Bulk discounts