Coffees grown in the country of Colombia tend to be full-bodied with a rich taste and complex acidity. A fine, high-grown Colombian coffee typifies the classic Latin American mild, fruity flavor though not the type of fruity taste that seems almost fermented.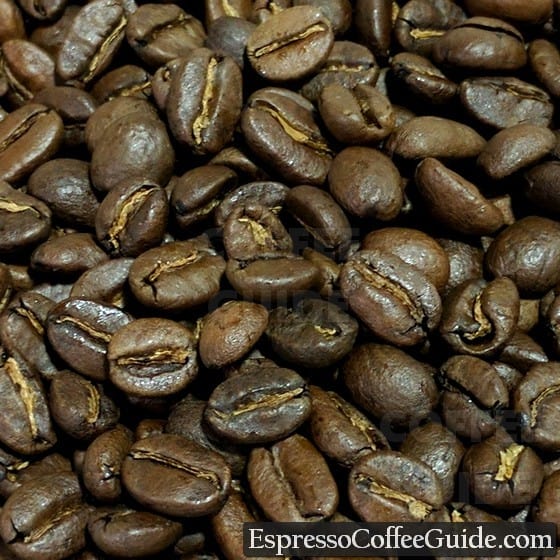 Colombia Coffee Farming and Processing
Most standard Colombian coffee is grown by relatively small farms and then collected, wet-processed (washed), milled, and exported by the Colombian Coffee Federation.
Coffees of Colombia
Three of Colombia's most distinguished coffees—Medellin, Armenia, and Manizales are named after the region in which they were grown and then often marketed together in order to simplify the transfers of large coffee contracts. These coffees are known by the acronym MAM.
One of the best Colombian coffees is Medellin Supremo, which is comparable to Jamaica Blue Mountain coffee though with a higher level of acidity.
Other coffees from Colombia include Cucuta coffee (usually shipped through Maracaibo in Venezuela, and the Bucaramanga coffee varietal which is known for its low acidity. Some of Colombia's finest coffees come from the Narino coffee-growing area in the south of Colombia.
Colombian Espresso
The relatively mild flavor of colombian coffees make it an ideal choice for espressos – they can be roasted dark without turning overly bitter. As an attractive bonus, the sheer volume of Colombian coffee available on the market means it's aggressively priced and is a good way to reduce the cost of a coffee blend while mellowing out the intense flavors.
While the two images here show relatively little change in the color of the roast, the taste is changed towards more of a darker, bolder coffee flavor, and the coffee oils have come more to the surface of the bean.
Colombia Coffee Production and Coffee Plant Varietals
Coffee has been cultivated in Colombia since the early 1800s and today the country produces about 12% of the world's coffee, exceeded only by Brazil and Vietnam.
Coffee plant varietals cultivated include the old Arabica varietals Typica (Coffea arabica var. typica) and Bourbon (Coffea arabica var. bourbon) as well as Caturra (Coffea arabica var. caturra) and Maragogype (Coffea arabica var. maragogype).