a Dirty Chai Latte is a perfect combination of spicy and sweet, and it is so silky, creamy and delicious. 
There is nothing better than homemade. Homemade from scratch food that is prepared with fresh ingredients is the best. 
The same goes for candles, body scrubs, beauty products that you make without preservatives, chemicals or additives.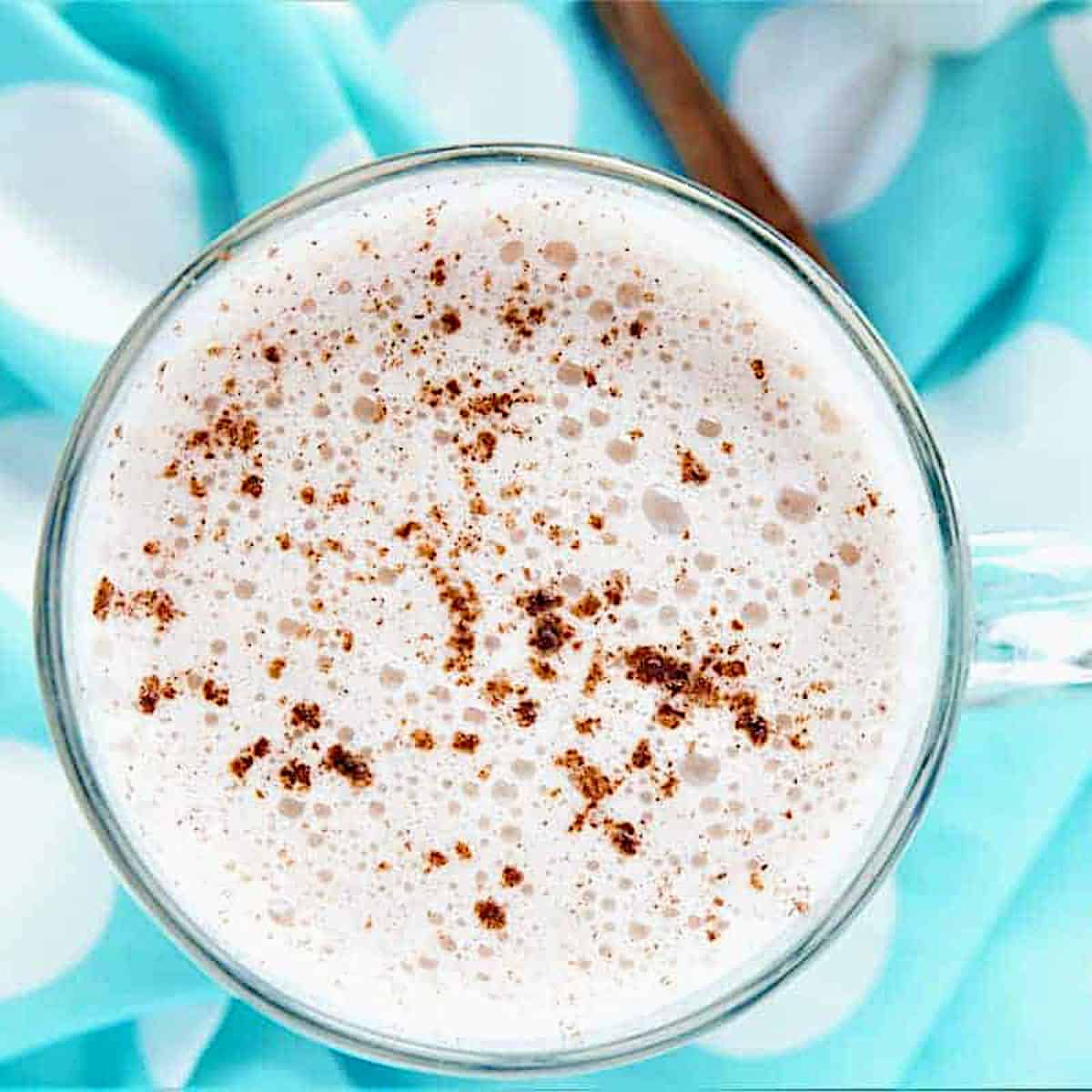 Ingredients
The best thing about making this from home is that you can really dial in the ingredients - adding, removing, or changing quantities based on your tastes.
2 cups soy or almond milk
½ teaspoon cinnamon
½ teaspoon cardamom
½ teaspoon vanilla
¼ teaspoon cloves
¼ teaspoon sea salt
¼ teaspoon ginger
¼ teaspoon coriander

Optional! Some people are sensitive to coriander

4 tablespoons maple syrup

sweetness is key to balancing the spices, but you can use any sweetener or artificial sweetener you like

1 tablespoon raw cashews

This adds extra creaminess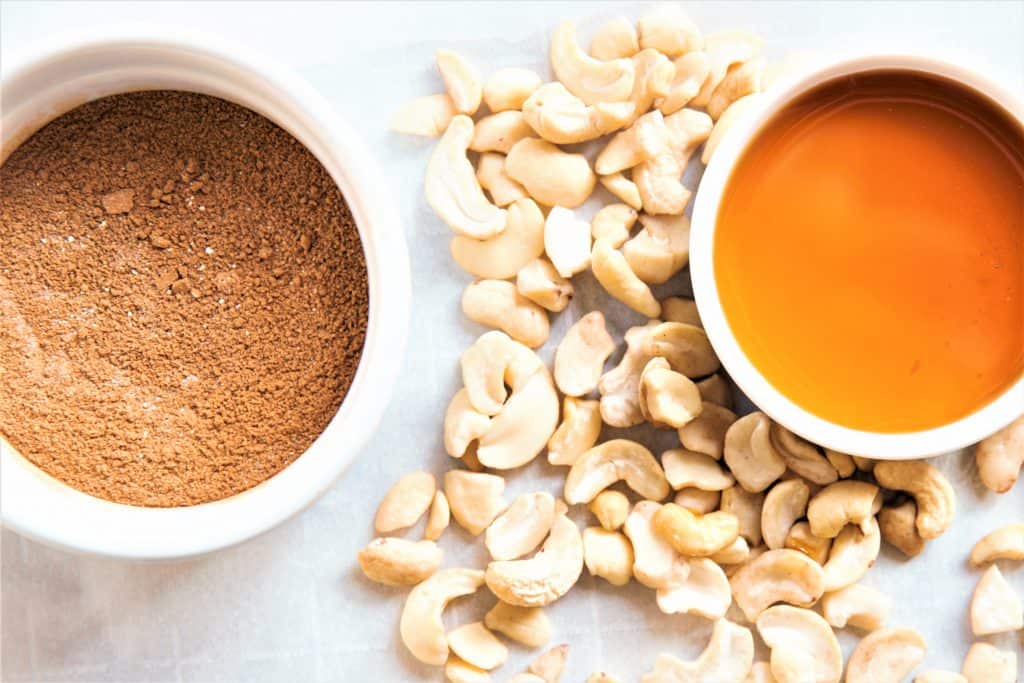 You can find Chai Latte at any coffee shop, but unfortunately, some are made with pre-made mixes that have preservatives or additives.  When you make it from scratch at home, your spices are fresh and flavorful. 
Dirty Chai Latte
Creamy, silky, delicious Chai Latte. Vegan, gluten free, dairy free
Ingredients
2

cups

soy or almond milk

½

teaspoon

cinnamon

½

teaspoon

cardamom

½

teaspoon

vanilla

¼

teaspoon

cloves

¼

teaspoon

sea salt

¼

teaspoon

ginger

¼

teaspoon

coriander

4

tablespoons

maple syrup

1

tablespoon

raw cashews
Instructions
Add all ingredients except coffee to blender, and blend for 1-2 minutes

Add mixture to cup, and pour coffee while mixing
Notes
Basically, prepare your chai mixture and use it as a creamer in your favorite tea or coffee.
Most importantly, your latte is not packed with sugar, but has a light sweetness from the maple syrup.  Sit down, relax and indulge yourself. 
Vegan, gluten free and dairy free.
Buy Gourmet Coffee Beans
✔️ Fresh roasted to order
✔️ 100% high qualtiy Arabica coffee
✔️ Custom grind (or whole bean)
✔️ 1-way valve, laminate bag (for freshness)
✔️ Bulk discounts