Most coffee cultivation in Paraguay occurs near the Parana border with Brazil. Arabica coffee is grown and the processing of the coffee includes both dry processing and wet processing of the green coffees.
In the past Paraguay has had problems producing coffees that would be respected in the specialty coffee market in part due to problems with transporting the green coffee beans and the general inaccessibility of the country's coffee growing regions. Tasting notes and coffee reviews are therefore non-existent.
Also see: The Top Ten Coffees in the World
Paraguay Geography Causes Coffee Shipment Difficulties
Located in the central region of South America, Paraguay is situated between Bolivia, Brazil and Argentina. Since Paraguay does not border the ocean this has limited its trade relations due to the difficulty in transporting products to market.
Paraguay does not contain very many high elevations for optimal coffee growing conditions - in fact, the highest point in the country is just 842 meters. With soil conditions similar to Brazil, this would believe one to believe that coffees from Paraguay would in fact be indistinguishable.
Also see: Best Coffees In the World
In addition to coffee, Paraguay's economy relies upon sugar cane, tropical fruits including bananas, corn, tobacco and other crops. There is also a significant amount of livestock breeding.
Thank You for Visiting Espresso Coffee Guide and Reading About Paraguay Coffee!  Savor Your Coffee and Espresso!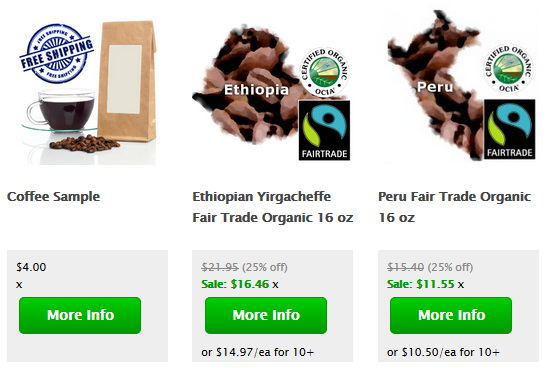 Green Coffee Production
60kg bags
2016: 20,000 = 2,640,000 lbs
2015: 20,000 = 2,640,000 lbs
2014: 20,019 = 2,642,508 lbs
2013: 20,019 = 2,642,561 lbs
2012: 20,007 = 2,640,858 lbs
Green Coffee Exports
60kg bags
2016: 0 = 0 lbs
2015: 0 = 0 lbs
2014: 20 = 2,640 lbs
2013: 20 = 2,640 lbs
2012: 10 = 1,320 lbs
Data may not be available for the most recent year.
Source: ICO