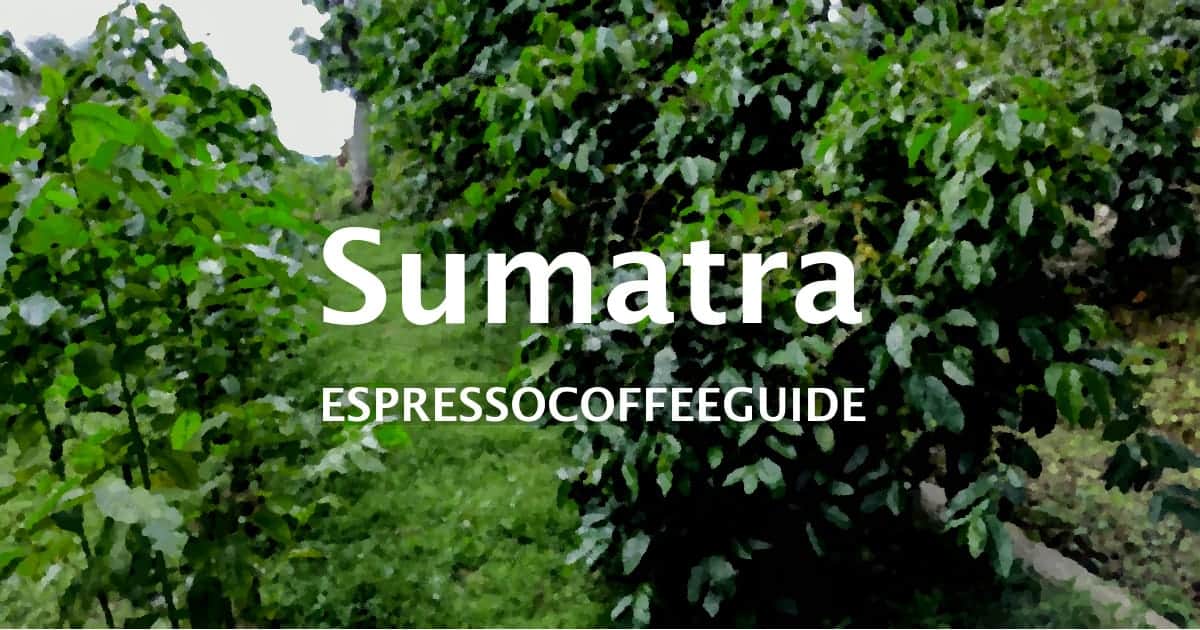 Sumatra Ankola is a premium gourmet coffee grown in Sumatra near the port of Padang at elevations from 2,500 feet to 5,000 feet above sea level. Ankola is a market name.
Though Ankola is dry processed, the method includes washing the dried husk of the coffee cherry (fruit) in hot water which provides a more uniform appearance of the coffee beans than the typical dry processed coffee, and likely contributes to the coffee's fine flavor. Like other Sumatran coffees, it typically has a low, mellow acidity.
Sumatra Ankola Coffee and Espresso Brewing Tips
For tips on brewing the perfect cup of Sumatra Ankola coffee see the Espresso Coffee Guides section on coffee brewing.
For easy to follow instructions on how to make great Sumatra Ankola espresso drinks see Espresso Drink Recipes and the How to make Lattes and Cappuccinos. Also provided are tips on Pulling A Perfect Espresso Shot.
For the fascinating history of espresso and coffee see our comprehensive World's Best History of Coffee, and for a complete list of coffee terminology with detailed definitions of thousands of terms see the Espresso Coffee Guides Coffee and Espresso Glossary.
Buy sumatra Coffee Beans from Canada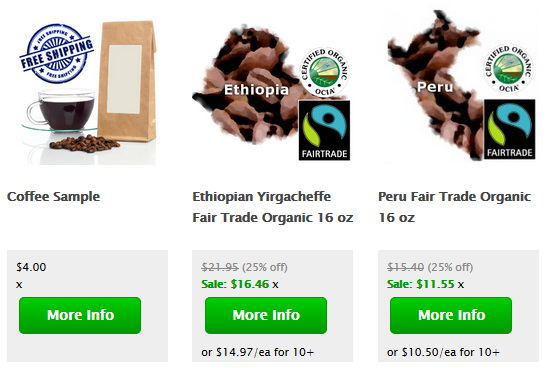 Green Coffee Production
60kg bags
2016: 10,000,000 = 1,320,000,000 lbs
2015: 12,317,475 = 1,625,906,713 lbs
2014: 11,418,277 = 1,507,212,604 lbs
2013: 11,265,194 = 1,487,005,621 lbs
2012: 11,518,538 = 1,520,447,016 lbs
Green Coffee Exports
60kg bags
2016: 0 = 0 lbs
2015: 7,985,480 = 1,054,083,360 lbs
2014: 6,679,280 = 881,664,960 lbs
2013: 9,954,190 = 1,313,953,080 lbs
2012: 11,257,540 = 1,485,995,280 lbs
Data may not be available for the most recent year.
Source: ICO
Facts

























Indonesia is the #4 largest coffee growing country in the world, in 2015 they...
produced 1,625,906,713 lbs
exported 1,054,083,360 lbs
That's over 65% exported!
Sounds like a lot? It's actually 8.1% of the coffee grown worldwide.

Indonesia coffee is grown on mountainside "fincas" (farms) at 1500 to 1800 meters above sea level
(that's 4,922 to 5,906 ft)
Source: ICO